About Us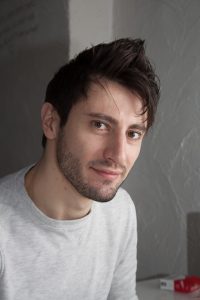 StudentBikeMaastricht was founded due to student's needs for affordable bikes and quick bike maintenance. We also noticed that exchange students had a need to sell their bike back at the end of the semester before going back to their own country. After years of experience serving thousands of students from our backyard (both selling and repairing bikes) we noticed that no one else was providing good solutions for these students. And that's how StudentBikeMaastricht was born.
Our main goal is to make students feel at home in our small town of Maastricht. We help them to cope with their needs for affordable bikes with good service so they don't end up spending too much money on a bike they might only be needing for a limited time.
At StudentBikeMaastricht we offer students cheap, reliable bikes starting at as little as 100 euro's up to 500 euro's for students who are going to study or work in Maastricht for a longer period of time. And because students have a busy schedule we offer instant repair services so they can have their bicycle repaired on the spot. Most of the repairs are done in less than 30 minutes. This is a service unlike anywhere else in Maastricht. On our pricelist page you can not only see the prices for common repairs but also the estimated time that a repair takes us to finish.
So if you have any questions about a bike or if you need a bike please dont hesitate to contact us.